2021年首届计算机、物联网与控制工程国际学术会议成功举办(CITCE 2021)
The Successful Conclusion Of CITCE 2021!
November 12-14 | Guangzhou, China.

All CITCE 2021 conference papers have been indexed by Ei Compendex and Scopus.
To adapt to this changing world and China's fast development in this new era, 2021 International Conference on Computer, Internet of Things and Control Engineering (CITCE)was held in Guangzhou on November 12-14, 2021. The goal of the conference is to promote research and developmental activities in Computer, Internet of Things and Control Engineering. And another goal is to promote scientific information interchange between researchers, developers, engineers, students, and practitioners working all around the world.The conference will be held every year to make it an ideal platform for people to share views and experiences in Computer, Internet of Things,Control Engineering and related areas.
The chairman of this general conference is Professor Yulin Wang, a full professor at School of Computer Science of Wuhan University, and the chairman of the technical program committee is Dr Prateek Saurabh Srivastav, University of Chinese Academy of Sciences, and Dr Md Khaja Mohiddin, School of Computer Science, Xi 'an University of Technology. The chairman of the Academic Committee is Dr. Wan nor Shuhadah Wan Nik, Suratan Zinar Abidin University, Malaysia.
On the afternonn of November 13, 2021 , there are two authors made oral presentations.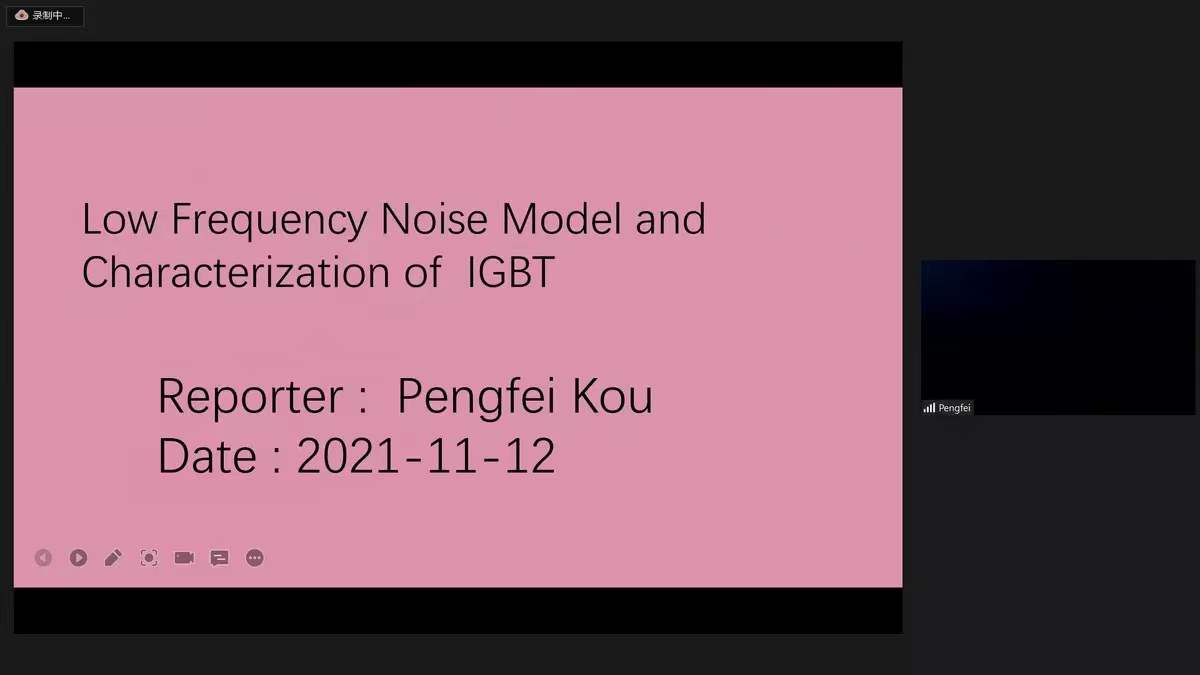 PengFei Kou, from Changchun University of Science and Technology
Title:Low Frequency Noise Model and Characterization of IGBT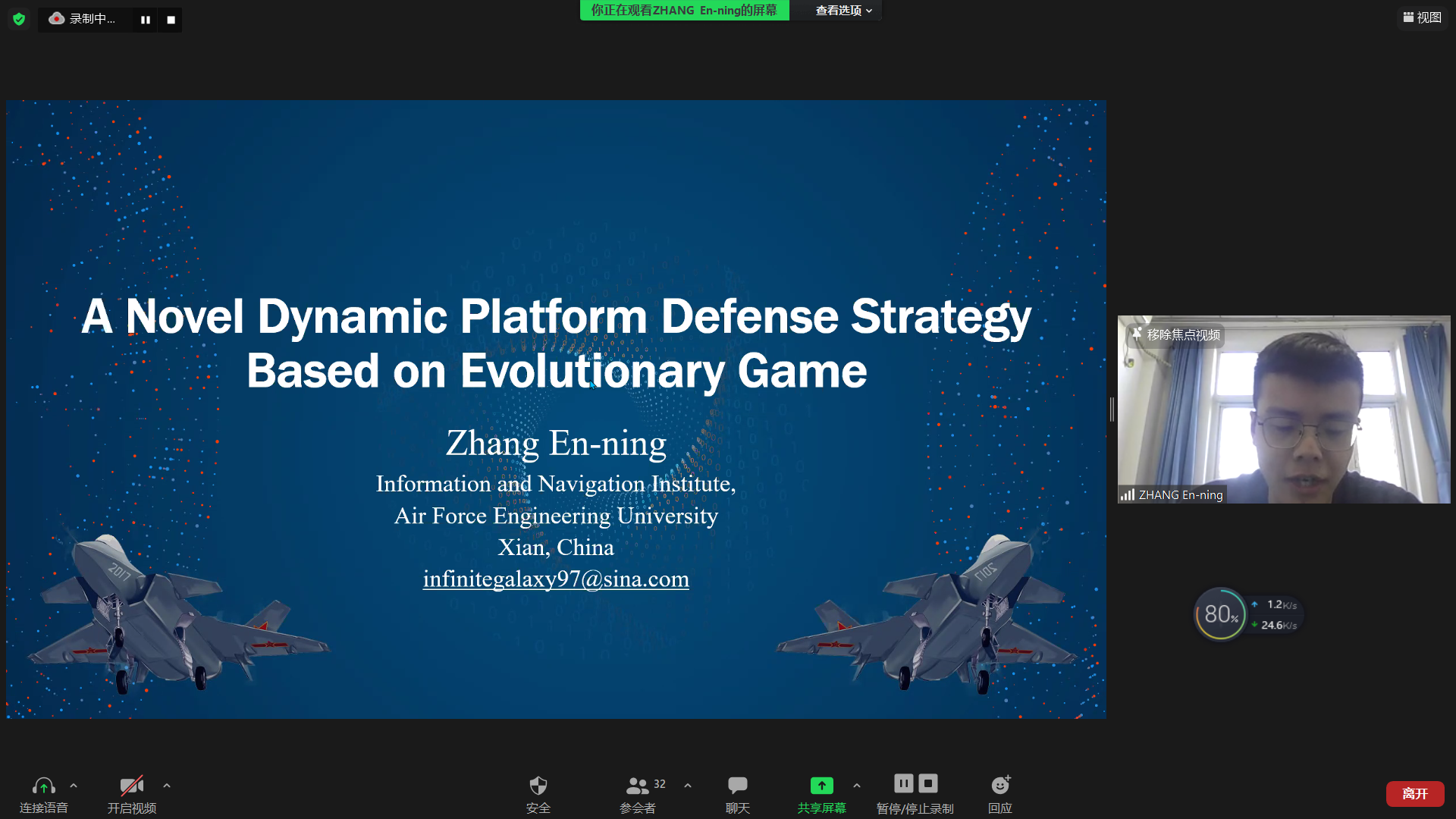 EnNing Zhang, from Air Force Engineering University
Title: A Novel Dynamic Platform Defense Strategy Based on Evolutionary Game
The conference focused on the new challenges and new directions faced by computer, Internet of Things and control engineering, and focused on reflecting the latest progress of related technology research in this field. The successful convening of this conference not only promoted the research and development activities of computer, Internet of Things and control engineering, but also promoted the exchanges and cooperation between experts and scholars at home and abroad.